Dr Rahn Ilsar
MBBS(Hons 1) BSc(Med) FRACP PhD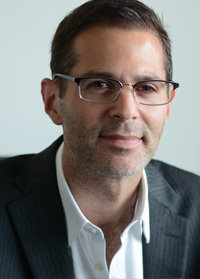 Cardiologist & Cardiac Electrophysiologist
Rahn graduated from the University of New South Wales in 1998 and worked as a junior medical officer at St Vincent's Hospital, Sydney. He completed his cardiology training through the South Eastern Sydney Area Health Network and his PhD in Medicine through the University of Sydney. With the aim of specialising in electrophysiology, Rahn undertook 3 years of specialist training split equally between the Royal Prince Alfred Hospital in Sydney and Loyola University Medical Center in Chicago, USA.
Rahn is a visiting medical officer (VMO) in cardiac electrophysiology at the Prince of Wales Hospital in Randwick and at the St George Hospital in Kogarah (where he has established a dedicated Arrhythmia Clinic).
He also holds VMO previliges at the Eastern Heart Clinic and Prince of Wales Private Hospital in Randwick and at the St George Private Hospital in Kogarah.
Practice Locations
Suite 12, Level 5, St George Private Hospital, 1 South St, Kogarah, NSW 2217
(Ph) 02 9588 6636 (F) 02 9588 6612; Provider No. 2359135Y
Suite 1706, Level 17, Tower 1 Westfield, 520 Oxford St, Bondi Junction, NSW 2022
(Ph) 02 9387 8100 (F) 02 9387 8200; Provider No. 2359138H